Someone once said "the road to hell is paved with leek and potatoes". That someone was author Julie Powell and whilst this was said in reference to her own angst at french cooking, I think that it's blasphemy; any road paved with leek and potatoes is going to lead to one amazing bowl of soup.
And whilst potatoes are the typical bestie of the shy leek, today we're putting the spotlight on this member of the onion and garlic family. Leeks are a staple of many kitchens (and definitely my own) and yet it is always overshadowed by its attention-grabbing onion relatives.
Leek has been the base of many a soup or stew for many centuries. It's seen the inside of a pie or two and is well acquainted with the quiche. This ingredient is incredibly popular in French and British cooking, but can be found all over the world. Whilst they are available all year round, they are season to spring and summer.
This subtle ingredient that rarely gets to be the star of it's own dish has some phenomenal health benefits that make it an amazing vegetable to replace your old school onions with.
Raw leek is a great prebiotic, with it's incredibly high fibre content. Your gut bacteria loves it when you're eating raw leek, and a happy microbiome makes for a happy body and brain. They are also a great source for calcium and magnesium, which help keep bones strong and healthy. And they have a high iron content, which prevents anemia and keeps your energy levels high. Their vitamin C content is also right on the money, which means that their iron content is absorbed perfectly well into the body.
And whilst leek but not be the first thing you think of when contemplating the word "detox", leek might actually be the exact ingredient you need. It's a great source of allyl sulfides, a compound that helps neutralize free radicals more than any other compound. This compound is what has been linked to preventing and fighting cancer, and makes leek one of the better foods to eat when doing a detox or maintaining an alkaline diet.
Ready to get a stiff dose of leek in your diet? Well here are some awesome recipes that make leekss the legend they were designed to be but are a little less daunting than your traditional french soup.
And because no story about leeks would be complete without a recipe from the master of leeks herself;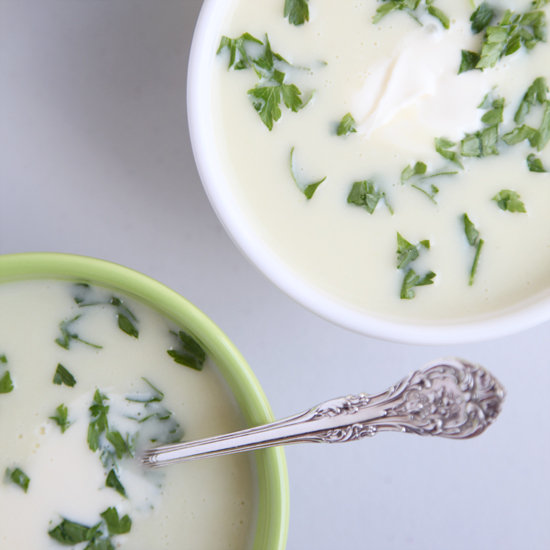 So next time you see what looks like an overgrown spring onion, don't keep walking; grab that leek and make you next dish a little sweeter, subtler and healthier than ever before.
Have you been using leek since before it was cool? Tell us about it in the comments!